Mark Zuckerberg owns 24% of Facebook, worth $5.3 billion.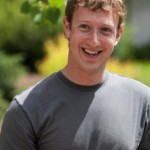 The site was started by Mark Zuckerberg when he was an undergraduate student at Harvard and grew rapidly to include hundreds of millions of users.
Last we looked at the private markets where Facebook stock is traded, the company had an implied valuation of well over $22 billion.
That means lots of Facebook employees, ex-employees, investors and other stakeholders are, on paper, wealthy enough that their children and their children's children will never have to work.
And when Facebook finally IPOs sometime in 2011 or 2012, that paper wealth is going turn into spendable cash.
Hello,  yachts and huge houses.
Accel Partners owns 10% of Facebook, worth $2.2 billion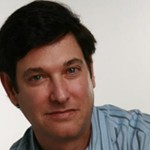 Digital Sky Technologies owns 10% of Facebook, worth $2.2 billion
Facebook cofounder Dustin Moskovitz, no longer with the company, owns 6%, worth $1.3 billion
Eduardo Saverin, a Facebook cofounder who once sued the company, owns 5%, worth $1.1 billion
Former Facebook president Sean Parker, fired over a drug arrest, owns 4 percent, worth $880 million
Facebook's first outside investor, Peter Thiel, owns 3%, worth $660 million
SOURCE: www.businessinsider.com
CLICK HERE TO READ THE ARTICLE
Category: Facebook