The  cost of the  i Phone 4S is the on each carrier.  However, the costs of the voice plan, data and text are different. There are two sides of the equation. One is to compare the I phone 4S  tech specs and the other thing is to compare the cost of the voice plan, data and text plans.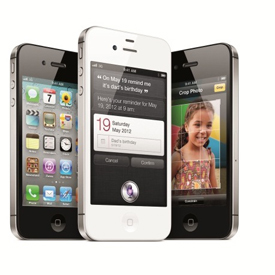 Click here to read more from PC MAG
How much data are you going to get, and at what price? What about overage charges? Does the data plan include internet tethering? How many minutes do you get? What about unlimited texting?
This nice comparison chart was put together by PCMag, breaking down each carrier of the iPhone 4S and what you can expect to pay on a monthly and yearly basis.
Trying to decide what i Phone 4s carrier plan is best for you can be tricky at best!
iPhone 4S Voice and Data Plans: AT&T vs. Sprint vs. Verizon
Along with the new hardware and nifty, Siri-powered voice dictation features, the iPhone 4S marks the first time an iPhone will be available from Sprint. Don't forget, Verizon didn't carry the iPhone 4 (or any iPhone, for that matter) until February, and now there are three carriers from which to choose.
If you're looking for the cheapest possible monthly deal, Sprint wins, with a total monthly cost of $99.99 for 900 minutes, unlimited texting, and unlimited data
SOURCES:  osxdaily.com and  pcmag.com
Category: Our Services