BOYNTON BEACH, FLA.—In recent weeks, the Beatles, Gene Kelly and a dog named Lassie have been spotted at Flakowitz, a popular deli here.
There's usually a long line of customers, mostly senior citizens, waiting for tables. And lately, they've been passing time by leafing through a glossy new magazine stacked by the entrance. The free publication, titled Nostalgic America, matches iconic images with local advertisements aimed at seniors.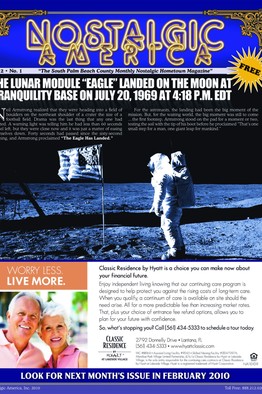 For instance, people tend to most prefer musical recordings that were released when they were teenagers or young adults, with their interest peaking at about 23½ years of age, according to studies by researchers at Columbia University and Rutgers University. Those who were 23½ on Feb. 9, 1964, when the Beatles appeared on "The Ed Sullivan Show," will be turning 70 this year.
The music, cars and movies you identify with when you're young stick with you the rest of your life, say David Sprott and Darrel Muehling, researchers at Washington State University who study the marketing of nostalgia.
For marketers, the key is finding the right music or images. It's not even necessary for a song or cultural reference to directly relate to their products, as long as warm feelings are stirred inside us. "The emotions generated from that good feeling then influences people's evaluation of the products," says Dr. Sprott.
SOURCE: online.wsj.com
CLICK HERE TO READ THE ARTICLE
Category: Social Media Networking