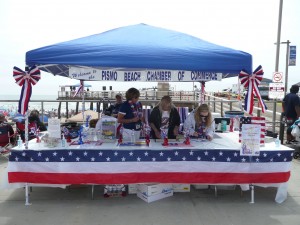 4th of July in Pismo Beach Pictures
The people on Pismo Beach had a great day!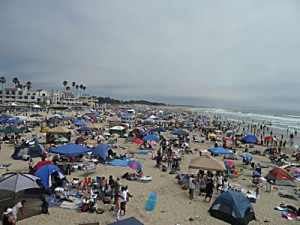 There were Vendors in the Pier Parking lot selling all kinds of food, clothes and other merchandise.
Over 80 l Sea Cadets provided a First Aid Station for the 4th of July and helped at check point stations.
They also assisted beach goers with plastic trash bags to use and leave on the beach, to help keep the
beach clean.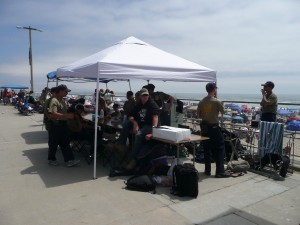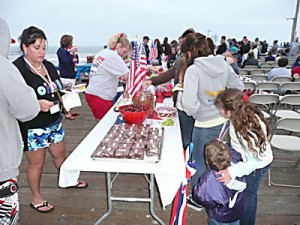 The several hundred people enjoyed VIP seating for the fireworks on the Pier with coffee donated by Starbucks, and cookies, lemon bars and brownies donated by Splash Café Artisan Bakery.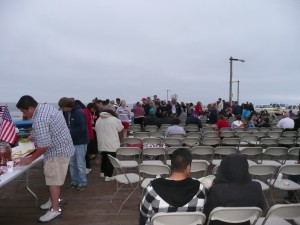 Category: Pismo Beach California